Abandoned House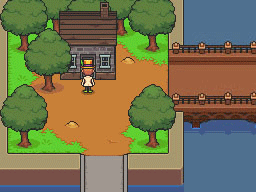 Abandoned House is a location which is found in the side-game Professor Layton's London Life. It is north to Jabberwork Cemetery and is associated with Sasha Park.
The Abandoned House hosts characters such as Barton, Bruno, Granny Riddleton and Don Paolo. Residents of Little London were being held hostage here. The house also is seen in quests like Nose Needed, Royal Showdown and Rare Research Specimen.
Last edited by
Aurigae
on 15 August 2012 at 08:59
This page has been accessed 95 times.