CV049 - 1,000 Times
This is the forty-ninth puzzle that appears in Professor Layton and the Curious Village. To access this puzzle, you must talk to Lucy. In order to solve this puzzle, you must determine which letter must go in the spaces to create a valid sentence.
[edit]
Messages
[edit]
When Failed
Too bad!
The question talks about something that's 1,000 times something else, so perhaps this letter has something to do with size.
[edit]
When Completed
That's right!
One meter (m) really is equal to 1,000 millimeters (mm).
[edit]
Solution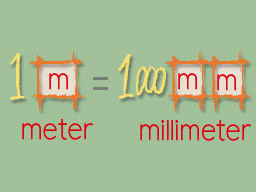 The letter "m" goes in the spaces.
[edit]
Progress
1690 Picarats and 90 Hint Coins.