DMM301 - Big Block Box 16
This is the three hundred and first daily puzzle released in Professor Layton and the Miracle Mask. This is the sixteenth puzzle in the Big Block Box set of daily puzzles.
[edit]
Solution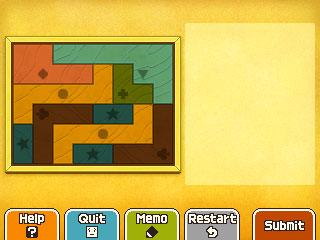 Last edited by
Squiggle
on 9 May 2016 at 21:24
This page has been accessed 300 times.