Empty Dinner Plates
This is a Green Quest featured on Professor Layton's London Life. To complete this quest, you must speak to Katia who is located in Oxshire Museum. She wants you to deliver a mixed Bouquet to a gravestone for her.
[edit]
How To Solve the Quest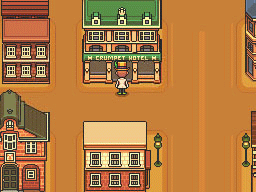 Enter the Crumpet Hotel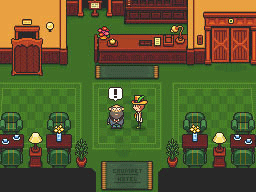 Speak to Matthew


Catch two Thames Trout on Radtree Bridge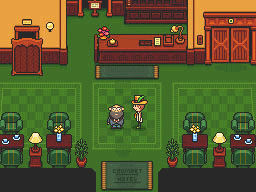 Speak to Matthew again

[edit]
Rewards
36 happiness = Child at Heart
33 happiness = Winning Smile
30 happiness = Everyone other than above

1,500 Wealth = Smooth Talking Females
1,000 Wealth = Non Smooth Talking Females

Item = Brick Walls
Last edited by
Aurigae
on 14 June 2012 at 10:38
This page has been accessed 103 times.