Fish (LS)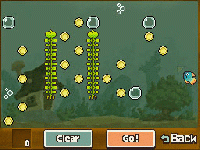 The Fish is a mini-game in Professor Layton and the Last Specter. Marion gives you this minigame after solving one of her puzzles. Completing all levels will unlock The Biologist's House in Professor Layton's Challenges.
To successfully complete each level, you have to direct the fish using bubbles to guide it. Gold bubbles speed up the fish's movements, and destroys any bubbles in its path until a certain time. You must collect all the coins in each level within a certain time limit.
[edit]
Solutions
[edit]
Pleasant Garden
Received from Marion when given the fish, after solving puzzle 019 - Fish Feud.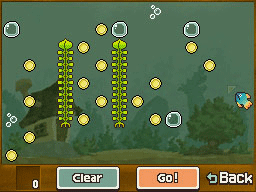 [edit]
Quiet Crossing
Received from Mr Browne after solving puzzle 021 - Foggy Numbers.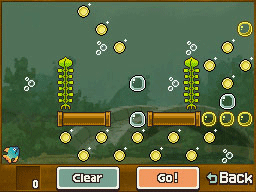 [edit]
Bustling Burbs
Received from Jasmine after solving puzzle 027 - Floating Cottages.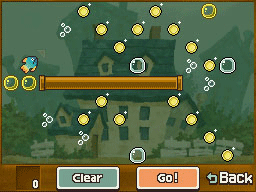 [edit]
Calming Arches
Received from Nabby after solving puzzle 039 - Raven Medals.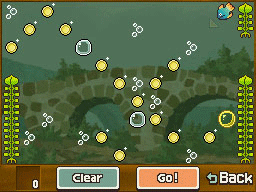 [edit]
Sleepy Seabed
Received from Crow after solving puzzle 050 - Middle of the Deck.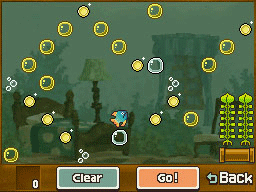 [edit]
Evening Parks
Received from Maggie after solving puzzle 062 - A Familiar Face.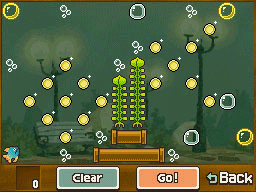 [edit]
Undersea Pipes
Received from Greppe after solving puzzle 091 - Evacuate!.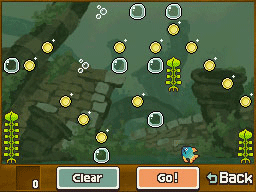 [edit]
Toadstool Meadow
Received from Olga after solving puzzle 109 - An Orderly Bookcase.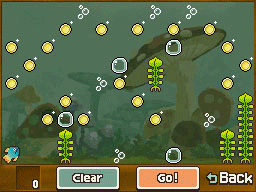 [edit]
Spindly Spires
Received from Shackwell after solving puzzle 117 - A Token Puzzle.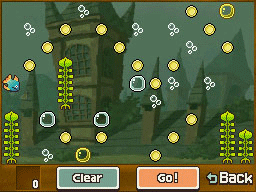 [edit]
Laytonmobile Cove
Unlocked after solving all 9 fish puzzles.