General Store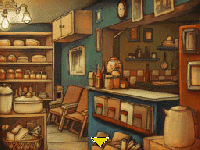 The General Store is a location in Professor Layton and the Curious Village. The General Store is located on the Manor Road. There is two puzzles in here. This location is not compulsory.
The General Store does not hold a very big plot, however, it does have three puzzles that can be solved in this location.
[edit]
Residents
There are no residents in the General Store.
[edit]
Puzzles