Hamster

The Hamster is a mini-game in Professor Layton and the Diabolical Box. The hamster is owned to the chef aboard The Molentary Express, Macaroon. He kept him in the kitchen since he would get lonely, and needed someone to give him company, however he was worried that Mr. Beluga would find out, and he would be fired.
Layton and Luke decide to take the Hamster, and try to get him back into shape after what Macaroon had given him. To do this, after a few puzzles, Layton will recieve obstacles that the hamster can use to make him walk and excersize more. The more fitter the hamster becomes, the more steps he has to walk, and he gradually grows skinnier. After completing the last workout, he can be used to find hint coins.
[edit]
Solution
[edit]
8 Step Workout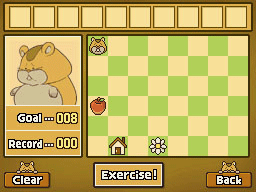 [edit]
14 Step Workout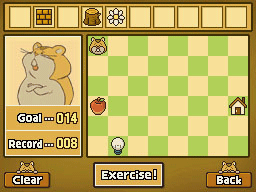 [edit]
18 Step Workout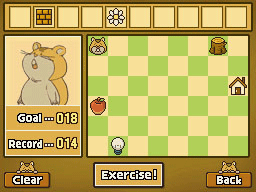 [edit]
24 Step Workout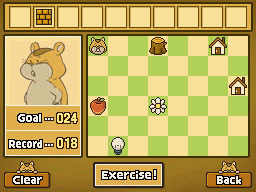 [edit]
30 Step Workout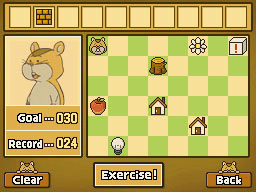 [edit]
64 Step Workout (optional)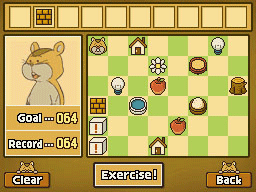 Related Threads
My town is overrun by hamsters!
- last post by
@ Oct 7, 2013
Hamster Neighbors
- last post by
@ Dec 18, 2006