Humble Homes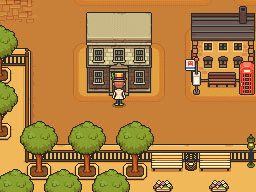 Humble Rooms is a location which is found in the side-game Professor Layton's London Life. It is the first apartment that is available to the player who's room can be decorated with Furniture. The entire building is owned and houses Ingrid who originally appears in the game Professor Layton and the Curious Village.
[edit]
Residents
Humble Homes can house many residents at the start and the player can choose who they want to be their neighbour:
Each resident has a preferred Furniture Collection taste and certain Decor levels the player must meet to keep them happy.
Last edited by
Aurigae
on 10 August 2012 at 14:37
This page has been accessed 70 times.