MM046 - Toppings Up!
This is the forty-sixth puzzle you'll encounter in Professor Layton and the Miracle Mask. To access this puzzle, you must talk to Artie. In order to solve this puzzle, you must flip all the pizza slices the right way up.
[edit]
Messages
[edit]
When Failed
You cannot fail this puzzle.
[edit]
When Completed
Magnifico!
You can flip the entire pizza face up in just three moves. How did it work out?
[edit]
Step-By-Step Solution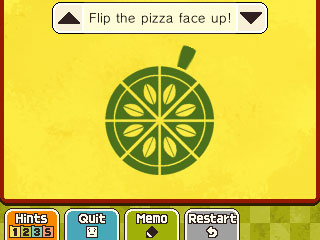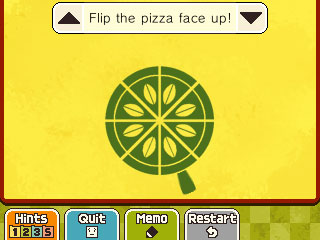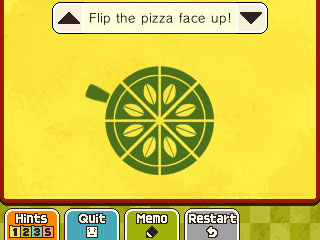 [edit]
Progress
1445 Picarats and 139 Hint Coins.