MM062 - Shattered Sign
This is the sixty-second puzzle you'll encounter in Professor Layton and the Miracle Mask. To access this puzzle, you must interact with the signpost. In order to solve this puzzle, you must restore the sign.
[edit]
Messages
[edit]
When Failed
Too bad.
It's supposed to be a signpost, but for now it's just a post.
[edit]
When Completed
Give yourself a big hand!
So left is the right way to go. Right?
[edit]
Solution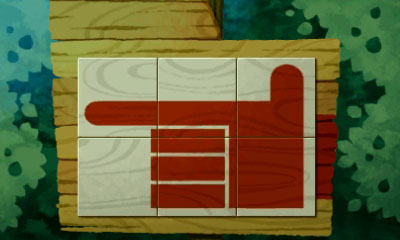 Restore the sign as shown.
[edit]
Progress
2065 Picarats and 149 Hint Coins.