MM106 - Confusion Cubed
This is the one hundred and sixth puzzle you'll encounter in Professor Layton and the Miracle Mask. To access this puzzle, you must talk to Cookie. In order to solve this puzzle, you must arrange the panels so that each road connects to each other.
[edit]
Messages
[edit]
When Failed
Too bad.
Are there any unconnected paths lurking somewhere?
[edit]
When Completed
Correct!
Now he can make a beautiful cubic maze using your example!
[edit]
Solution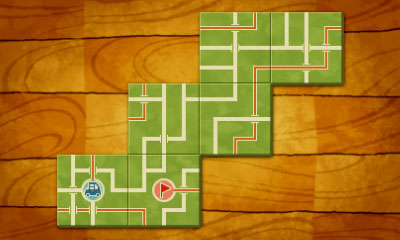 Arrange the panels as shown.
[edit]
Progress
3900 Picarats and 214 Hint Coins.