Oxshire Museum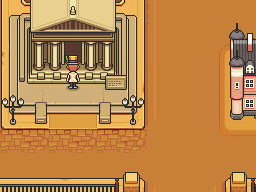 Oxshire Museum is a location which is found in the side-game Professor Layton's London Life. It is found central in Little London and has a lavish exterior and interior. It is managed by Grinko and Remy also works there.
Oxshire Museum hosts characters like Katia Anderson, Oswald Whistler and Dupree. Katia and Oswald are only available in the museum until after the game is complete. It also hosts quests like Uncursing The Stone and many more quests.
Last edited by
Aurigae
on 11 August 2012 at 09:41
This page has been accessed 88 times.