PLAA48 - Sewer Sneakin'
This is the forty-eighth puzzle you'll encounter in Professor Layton vs. Phoenix Wright: Ace Attorney. This puzzle will start automatically upon arriving at the Court Entrance. In order to solve this puzzle, you must figure out which panel contains the hidden passageway to the Courtroom.
[edit]
Messages
[edit]
When Failed
Incorrect.
"Hmm... That wasn't right.
I should try writing down all of the possible places and cross them off one-by-one as we go."
[edit]
When Completed
Success!
"We found it! This should lead us straight into the courtroom!"
[edit]
Solution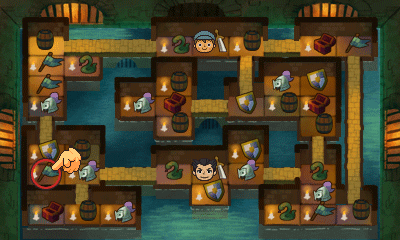 Select the panel as shown.
[edit]
Progress
3040 Picarats and 135 Hint Coins.