PLAA70 - The Final Spell
This is the seventieth and final story puzzle you'll encounter in Professor Layton vs. Phoenix Wright: Ace Attorney. This puzzle is accessed after watching a cut scene. In order to solve this puzzle, you must match the symbols to those shown on the Grand Grimoire.
[edit]
Messages
[edit]
When Failed
You cannot fail this puzzle.
[edit]
When Completed
Well done!
The hidden incantation has been revealed!
[edit]
Solution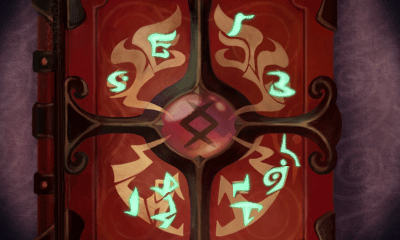 Place the symbols as shown.
[edit]
Progress
4000 Picarats and 200 Hint Coins.