Raven Medals
For the puzzle of the same name, see LS039 - Raven Medals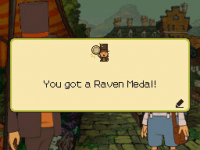 Raven Medals are medals found in the game Professor Layton and the Last Specter that the Black Raven orders you to collect to enter the Black Market in Misthallery. There are four medals to collect to solve the puzzle LS039 - Raven Medals, which will allow the player into the Black Market.
[edit]
Locations of the Raven Medals
[edit]
Raven Medal 1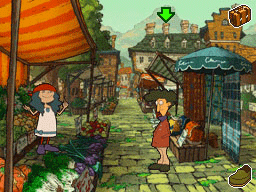 Examine the four chimneys.
[edit]
Raven Medal 2
Talk to Louis for the puzzle Flip Maze and solve it.
[edit]
Raven Medal 3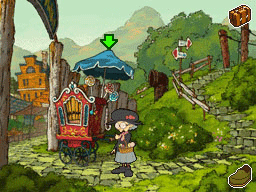 Examine the large blue umbrella above Aunt Taffy's sweet stall.
[edit]
Raven Medal 4
Talk to Badger for the puzzle Seven Coins and solve it.
[edit]
Gallery