Train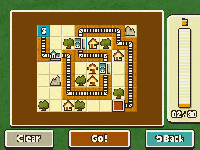 The Toy Train is a mini-game in Professor Layton and the Last Specter. Bucky gives you this minigame after talking with Luke at the Triton Estate at the beginning of the game. Completing all levels will unlock The Boatman's House in Professor Layton's Challenges.
To successfully complete each level, you must guide a toy train (or two in later levels) to the red square (the goal), within the limit of fuel given. You must also avoid obstacles, such as cars, or other trains.
[edit]
Solutions
[edit]
Bucky's Train
Received from Bucky when given the toy train.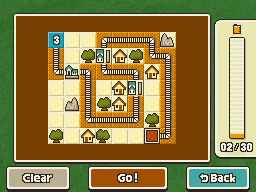 [edit]
Dom's Express
Received from Dominica after solving puzzle 015 - Eating Point.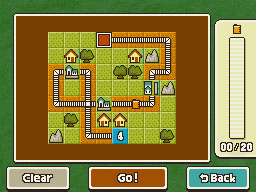 [edit]
Dream Train
Received from Clarence after solving puzzle 026 - UFO SOS.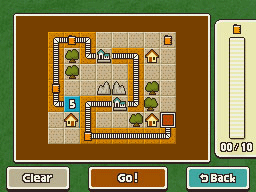 [edit]
Tweed's Trip
Received from Tweeds after solving puzzle 036 - How Many Ones?.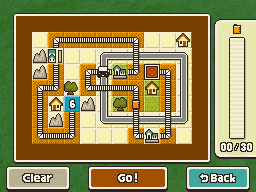 [edit]
Mt Otaki
Received from Otaki-san after solving puzzle 042 - Angle Time.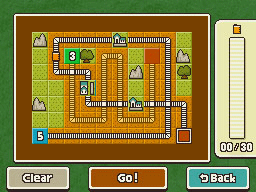 [edit]
Augustus's Business
Received from Augustus after solving puzzle 056 - Fortune Flowers.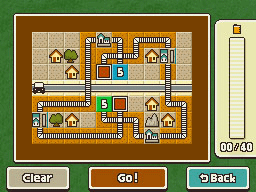 [edit]
Dugan's Dodge
Received from Dugan after solving puzzle 065 - Rubble Trouble.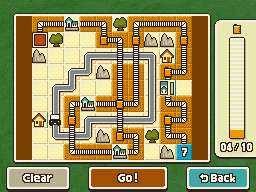 [edit]
Hugo's Troubles
Received from Hugo after solving puzzle 068 - The Cat in the Maze.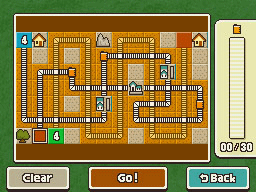 [edit]
Rosa's Travels
Received from Rosa after solving puzzle 120 - Gallon Hat.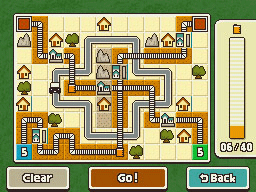 [edit]
Beth's Dream
Received from Beth after solving puzzle 136 - Three Chandeliers.