Twisted Light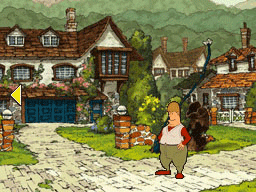 The Twisted Light is a location found in Professor Layton and the Last Specter. It gets it's name from the Lamppost in the foreground that is bent in the middle. You also find a valuable hidden puzzle here if you carefully examine the window. You also see Hans, Levin Jakes's proud son here who gives you a lot of puzzles along the way. One of Bucky's boat ports is also located here.
Last edited by
Aurigae
on 14 May 2012 at 13:52
This page has been accessed 127 times.