DB116 - The Torn Photo
This is the one hundred and sixteenth puzzle you will encounter in Professor Layton and the Diabolical Box. To access this puzzle, you must examine the photo scrap. In order to solve this puzzle, you must correctly reassemble the pieces of the photograph.
[edit]
Messages
[edit]
When Failed
Too bad!
Are you sure all the pieces are in the right place?
[edit]
When Completed
You did it!
...But what on earth is this a picture of?
[edit]
Solution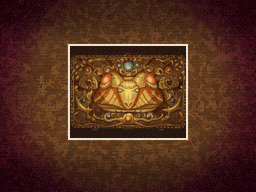 Arrange the pieces as shown.
[edit]
Progress
2680 Picarats and 160 Hint Coins.